71st Annual Fairfax County 4-H Fair and Carnival
Theo nguồn tin của Fairfax County Park Authority
WHAT: 71st Annual Fairfax County 4-H Fair and Carnival
WHEN: Aug 1 at 10 AM to Aug 4 at 6 PM
WHERE: Frying Pan Park, 2709 W Ox Rd, Herndon, VA 20171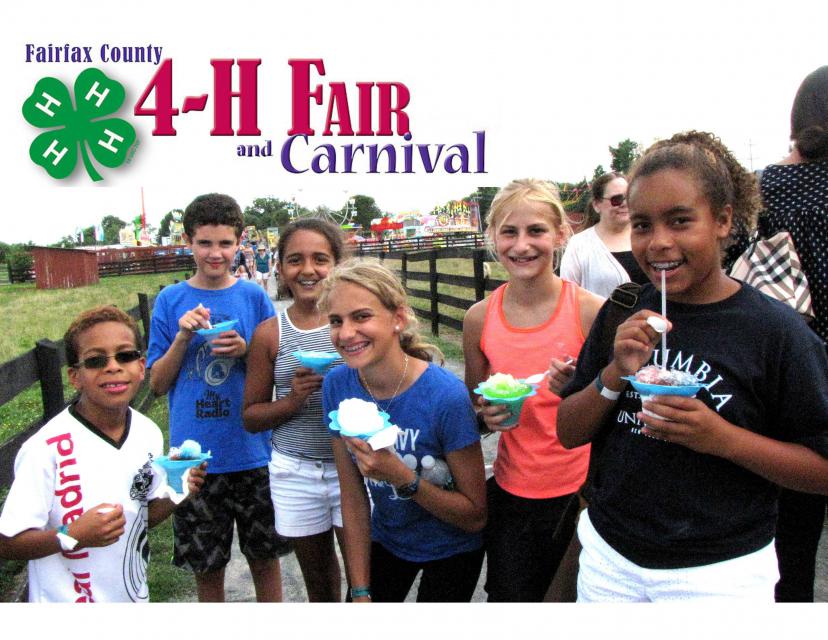 Fairs and carnivals bring out the kid in everyone. Enjoy some old-fashioned family fun at the 71st Annual Fairfax County 4-H Fair and Carnival at Frying Pan Farm Park in Herndon.
Come enjoy carnival games, rides and tempting foods for four days – Thursday, August 1 through Sunday, August 4, 2019. Stretch your dollars on Thursday and Friday with free parking and discount passes for unlimited rides from 10 a.m. to 3 p.m. For those who purchase early, passes start at $16 per person. In the evening, ride tickets cost $1, and most rides take three to five tickets.
Thursday night sways with the free Latin sounds of Incendio at 7:30 p.m. Friday rumbles in with the free Big Truck Night event from 5 to 7:30 p.m. "No Horn" hour is from 5 to 6 p.m. for those sensitive to noise.
The fair and carnival kick into high gear over the weekend when carnival rides open from 10 a.m. to 9 p.m. on Saturday and 10 a.m. to 6 p.m. on Sunday. Don't miss the Tractor Pull at 4 p.m. on Saturday, and stop by the 4-H Fair throughout the weekend as exhibitors display their winning entries and get their farm animals ready to show. Try your hand at farm chores, watch stage entertainment and enjoy horse and livestock shows.
Admission to the 4-H Fair is free, but there is a $10 per car parking fee on Saturday and Sunday. Enter via West Ox Road through to 4:30 p.m. on Friday. Follow the signs to enter via Monroe St. the remainder of the Fair.
Get all the details and learn how to enter your crafts, horticulture and more at https://www.fairfaxcounty.gov/parks/frying-pan-park/4-h-fair.