Theo nguồn tin translation trên mạng của Quận Fairfax
Supervisor Kathy Smith tổ chức cuộc họp công cộng để thông tin Trung tâm cộng đồng Sully mới trong Quận Fairfax để phục vụ khu vực Chantilly, Centerville và Oak Hill vào ngày 24 tháng 7 năm 2019
Hội nghị Cộng đồng Bảng thông báo Trung tâm Cộng đồng Sully
Các cuộc họp công cộng
2019/07/24 07:00
Mô tả sự kiện
Trung tâm cộng đồng mới Sully sẽ được khoảng một cơ sở 30.000 foot vuông và đóng vai trò như một cơ sở đa thế hệ cho cộng đồng xung quanh. Cơ sở này sẽ được xây dựng trên khoảng 5 hecta nằm ở ngã tư của Wall Road và Air và Bảo tàng Không gian Parkway ở Chantilly – gần Nguyên Park.
Tìm hiểu thêm
WHAT: Sully Community Center Community Informational Meeting
WHEN: Wednesday, July 24, 2019 from 7 pm
WHERE: SULLY GOVERNMENTAL CENTER
4900 Stonecroft Boulevard
Chantilly, VA, 20151
Public Meetings
The new Sully Community Center will be roughly a 30,000 square-foot facility and serve as a multi-generational facility for the surrounding communities. The facility will be constructed on approximately 5 acres located at the intersection of Wall Road and the Air and Space Museum Parkway in Chantilly – near Highlands Park.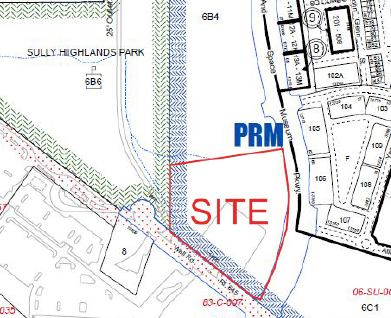 https://www.fairfaxcounty.gov/sully-community-center-community-informational-meeting