Fairfax County Chairman's New Year Reception
Theo nguồn tin trên mạng của quận Fairfax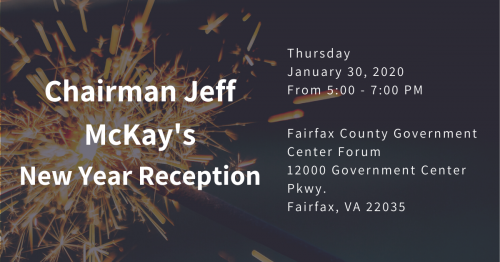 Chairman's New Year Reception
Public Meetings
1/30/2020 5:00 pm to 1/30/2020 7:00 pm
Event Description
Everyone is invited to attend Chairman Jeff McKay's New Year Reception set for Thursday, Jan. 30, from 5-7 p.m. in the Government Center Forum, 12000 Government Center Parkway.
Please bring canned food to donate to Stuff the Bus or pet food for the animal shelter. Hope to see you there!
https://www.fairfaxcounty.gov/chairmans-new-year-reception