Animal Shelter Dog Kennels Full – Free Adoptions Today, July 3
Theo nguồn tin trên mạng của quận Fairfax
July 3, 2018
Adoptable Dog RucaThe Fairfax County Animal Shelter's dog kennels are full! In an effort to free up space, and with Independence Day on the horizon what better time to give some great pups their freedom in new forever homes? For the rest of the day, Tuesday, July 3, all dog adoptions are free. The shelter is open until 7 p.m. tonight.
Because of the capacity issue, owner-surrendered dogs are not being accepted at this time. Any owner surrendering their dog will need to set up an appointment to do so. Email the shelter at animalshelter@fairfaxcounty.gov or call 703-830-1100 and leave a voicemail, and staff will get back to you as soon as possible.
The shelter is closed for Independence Day and reopens on Thursday, July 5, with IndePUPdence Days. All dog adoptions are just $17.76 through Sunday, July 8. That's right, Sunday! Beginning this week the shelter will be open on Sundays for adoptions only, from 10 a.m. to 5 p.m.
For more information on adoption from the Fairfax County Animal Shelter go to www.fairfaxcounty.gov/animalshelter/adopt.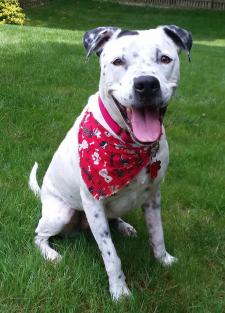 https://www.fairfaxcounty.gov/animalshelter/animal-shelter-dog-kennels-full-free-adoptions-today-july-3