Take Flight for a Higher Order of Pizza in Chantilly, Virginia
Theo tin Visit Fairfax or prweb.com
Mellow Mushroom celebrates their newest addition with distinct menu favorites for every taste including gluten-free, vegetarian and vegan selections.
CHANTILLY, VA. (PRWEB) JUNE 28, 2018
The cheese obsessed, health nuts, pizza connoisseurs and sandwich experts in Chantilly, Virginia finally have a place where they can dine together just minutes from Washington-Dulles airport. Mellow Mushroom recently opened, welcoming everyone to discover handcrafted excellence at their new location on 14335 Newbrook Dr, Chantilly, VA, 20151.
Mellow Mushroom is known for its signature crust, wide selection of beer, handcrafted cocktails and locally-inspired artistic flair that evokes the individuality of each location's unique culture. The Chantilly Mellow Mushroom is immersed in murals to honor the history of flight, including nationally renowned and local artist Madsteez's colorful take on Amelia Earhart.
"Mellow Mushroom appealed to me because their other stores have the craziest stuff," said Madsteez. "When I was asked to do the Chantilly location, they were very receptive to me being me as an artist."
Mellow Mushroom chefs cultivate a menu inspired by local tastes, fresh-daily ingredients, and tried and true Mellow favorites. As the originators of the hand-tossed stone-baked classic southern pizza, Mellow is famous for its unique and flavorful springwater crust and heavenly topping combinations. Pizza may be Mellow's original calling, but the menu also includes:
● Huge calzones
● Specialty hoagies
● Crisp seasonal salads
● 100% all-natural Black Angus Beef burgers
● Gluten-free, vegetarian and vegan selections
● Local beers and handcrafted cocktails
● Interactive kid's menu with Doodle-with-Dude and Sudokids
Mellow understands the love affair many of their guests have with food. The creative minds behind Mellow's artistic infusions created an apparel line called House of Shroom for guests to rep their culinary passions. The staff wears the Threds so guests can get a sneak peek into what House of Shroom has to offer. Merchandise and other funky collectibles are available for purchase either at the front of the restaurant or online at http://www.houseofshroom.com.
Visit your new local Mellow in Chantilly, and feed your imagination with a higher order of pizza. Mellow Mushroom is open Monday through Sunday 11 am-10 pm. For more details please access their websites:
https://mellowmushroom.com/location/va-chantilly-14335-newbrook-drive-20151 and
https://www.facebook.com/mellowmushroomchantilly
###
About Mellow Mushroom Pizza Bakers: http://www.mellowmushroom.com
Mellow Mushroom Pizza Bakers was founded in 1974 in Atlanta, Georgia. This franchise, operated under Home-Grown Industries of Georgia, Inc., is headquartered in Atlanta, Georgia. For over 40 years, Mellow Mushroom Pizza Bakers has been serving up fresh, stone-baked pizzas to order in an eclectic, art-filled, and family-friendly environment. Each Mellow is locally owned and operated and provides a unique feel focused around great customer service and high-quality food.
For more information on Mellow Mushroom Pizza Bakers, like us on Facebook at http://www.facebook.com/MellowMushroom, on Twitter at http://www.twitter.com/MellowMushroom.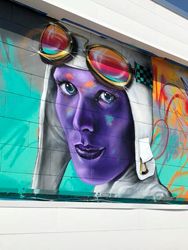 https://www.prweb.com/releases/2018/06/prweb15588170.htm