Snehal Patel, DDS, MD, Voted a Top Northern Virginia Oral Surgeon, Seeks to Perform Donated Smile Makeover for Vet or Person in Need
Theo tin prweb.com
Humanitarian dental project in Northern Virginia to treat terminal dentition. Aims to restore the teeth of a person in need utilizing dental implants at no cost to the patient.
LORTON, VA. (PRWEB) AUGUST 09, 2018
Doctor Snehal Patel is offering the residents of South Fairfax County and Prince William County an opportunity to restore their smiles. From now until September 30th, applicants who are in need of full-arch restorations, but who otherwise couldn't afford it, are invited to apply for Lorton Springfield Dental Implant & Oral Surgery's Project Smile Program.
"Our local communities have been very good to us and we want to give back so what I came up with was Project Smile. We're going to do this for someone in need, someone who's got a medical issue, who's had immense domestic abuse, someone who is a military vet who is in need, someone where we can change someone's life. We want to make an impact for someone and give back to the community," said Dr. Patel.
The recipient of the Project Smile program will receive a procedure that restores the patient to normal function, and significantly improves facial aesthetics, as well. The treatment will produce a new set of fully functional, natural-looking teeth. This treatment is a solution for patients who are missing teeth, losing teeth, or have been told they need dentures.
Dr. Patel will be working in collaboration with Tony Prestipino from Artifex Dental Lab, and a local dentist to be determined…..who will be donating their services as well.
Applicants can submit a photo and a short narrative of their situation at: https://lortonoralsurgery.com/project-smile/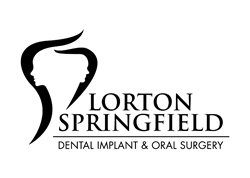 https://www.prweb.com/releases/snehal_patel_dds_md_voted_a_top_northern_virginia_oral_surgeon_seeks_to_perform_donated_smile_makeover_for_vet_or_person_in_need/prweb15679260.htm