Thành phố Fairfax trong tiểu bang Virginia đang nhận quyên góp khẩu trang, áo choàng, găng tay, v.v. từ 8:30 sáng đến 5 giờ chiều vào các ngày trong tuần ở giửa thùng chứa tại City Hall Atrium
Theo nguồn tin trên mạng của thành phố Fairfax
Đóng góp PPE được chấp nhận tại City Hall Atardi Vestibule vào các ngày trong tuần
Ngày đăng: 04/06/2020 2:30 CH
Thành phố đang chấp nhận quyên góp PPE – mặt nạ, áo choàng, găng tay, v.v. – để sử dụng cho các nhân viên chính phủ của Thành phố Fairfax.
Vui lòng đặt các vật phẩm này vào thùng chứa trong tiền sảnh sảnh Tòa thị chính, phía đông (đối diện Đại lộ George Mason). Đóng góp được chấp nhận từ 8:30 sáng đến 5 giờ chiều các ngày trong tuần.
Để phối hợp quyên góp lớn, hoặc để biết thêm thông tin: email , 703-385-7800.
PPE Donations Accepted at City Hall Atrium Vestibule on Weekdays
Post Date:04/06/2020 2:30 PM
The city is accepting donations of PPEs – masks, gowns, gloves, etc. – for use by essential City of Fairfax government employees.
Please place these items in the container in the City Hall Atrium lobby vestibule, east side (facing George Mason Boulevard). Donations are accepted from 8:30 a.m. to 5 p.m. weekdays.
To coordinate large donations, or for more information: email, 703-385-7800.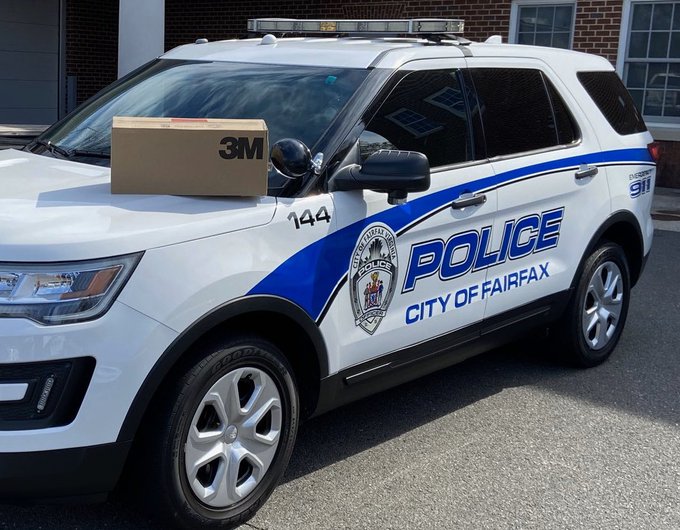 https://www.fairfaxva.gov/Home/Components/News/News/9998/18